Your Metro. Your MBA.
Menu

Boston

Atlanta

Baltimore

Chicago

Dallas

Denver

Houston

London

Los Angeles

New York City

Online

Philadelphia

San Diego

San Francisco

Seattle

Toronto

Washington, DC

Business Schools

View All Schools in Boston »

Carroll School of Management – Boston College

D'Amore-McKim School of Business – Northeastern University

F.W. Olin Graduate School of Business – Babson College

Harvard Business School

Questrom School of Business – Boston University

Sawyer Business School – Suffolk University

Simmons School of Management – Simmons College

Sloan School of Management – MIT

News

All News

All Regions MBA News

Atlanta MBA News

Baltimore MBA News

Boston MBA News

Chicago MBA News

Dallas MBA News

Denver MBA News

Houston MBA News

London MBA News

Los Angeles MBA News

New York City MBA News

Online MBA News

Philadelphia MBA News

San Diego MBA News

San Francisco MBA News

Seattle MBA News

Toronto MBA News

Washington, DC MBA News

Resources

Admissions Tips

Boston MBA Programs that Don't Require the GMAT or GRE

Boston MBA Programs That Don't Require Work Experience

Boston 1-Year MBA Programs

Bloomberg Businessweek Best Business Schools Ranking

Financial Times MBA Rankings

Forbes Best Business School Ranking (United States)

The Economist Full-Time MBA Ranking

U.S. News & World Report Best Business Schools Rankings

GMAT ADVICE

GMAT Preparation

MBA Admissions Consulting

What Is The GMAT?

What Is The GRE?

MBA Programs That Don't Require the GMAT or GRE

MBA Programs That Don't Require Work Experience

Calendar

Register
Log In
Search Programs
F.W. Olin Graduate School of Business – Babson College
School Overview

Full-Time MBA

One-Year MBA

Blended Learning MBA

Evening MBA

Register Now With MetroMBA
Babson College One-Year MBA Program Structure
Students in the Babson College One-Year MBA program at the F.W. Olin Graduate School of Business must have completed an undergraduate degree in business or economics, or have completed prerequisite business courses. Candidates with extensive relevant work experience and quantitative skills may also be considered for admission into this 12-month program, which places students in classes with second-year MBA students in the two-year MBA program each fall.
Curriculum
Students begin the program in May. The core curriculum consists of three modules. The first two modules are based on 10 academic streams and focus on entrepreneurship strategy, leadership and decision-making. Students also participate in a Signature Learning Experiences dealing with the integration of business strategy and corporate social responsibility between each module. A three-credit capstone course is also required. After the three modules, students are required to complete 24 credits worth of elective courses. Babson College One-Year MBA students may also pursue a concentration, each of which comprises 9-12 elective credits in a particular area of study. There are five available concentrations including business analytics, entrepreneurship, finance, global management and marketing.
Class Profile
There are 49 students enrolled in Babson's One-Year MBA in, 33 percent of which identified as women. Roughly 69 percent of the class was international.
Students entered in the One-Year program with an average GMAT score of 589, a GPA of 3.31 and 4.5 of professional work experience.
Careers Statistics
About 82 percent of the Class of 2016 were employed within three months of graduation from the Babson College Two-Year Full-Time MBA. The average base salary posted by 2016 graduates was $85,000. The top industries for graduates were Financial Services at 19 percent, Technology at 12 percent, Consulting at 12 percent and Healthcare/Life Sciences at 10 percent.
Tuition & Financial Aid
For 2018-19, tuition for the Babson College One-Year MBA program is $82,489. Housing costs average $16,860 per student while food expenses average $7,487, books and supplies average $2,856, transportation expenses average $2,507, and personal expenses at $3,534. Students who take nine or more credit hours are required by Massachusetts law to have health insurance. Babson contracts with University Health Plans to provide coverage through Blue Cross Blue Shield. The cost for the 2017-18 academic year is $2,900. Including any Federal Direct loan fees, which average $436, the total estimated cost of the One-Year MBA program is $116,747. Payments are due before the start of each semester. Merit scholarships are available to the most highly qualified full-time students. Otherwise, Babson does not operate its own loan program and encourages U.S. applicants to apply for federal loans by filling out the Free Application for Federal Student Aid (FAFSA).
Admissions Procedures
In addition to an online form, applicants should submit their official academic transcripts, a $100 application fee, two letters of reference, a current résumé, GMAT or GRE scores, two essays and, in the case of international candidates whose native language is not English, TOEFL iBT or IELTS test scores. Interviews are by invitation only.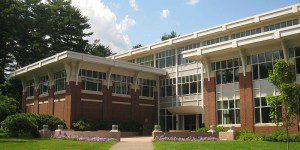 Find the graduate business management program that fits your needs.
One-Year MBA Class Profile
| | |
| --- | --- |
| Class Size | 49 |
| Women | 33% |
| International | 69% |
| Average Work Exp. | 4.5 years |
| GMAT Average | 589 |
| Tuition (Domestic) | $82,496 |
F.W. Olin Graduate School of Business – Babson College News
Jul 17, 2018
Babson Olin Graduate School of Business Names Keith Rollag New Dean
Jul 9, 2018
Financial Times Ranks the Top MBAs for Entrepreneurs
Jun 26, 2018
Look Out for These Boston Internships
Jun 19, 2018
What are the Best MBA Programs by Specialty?
Jun 12, 2018
Babson College Launches New MBA Program in Dubai

All F.W. Olin Graduate School of Business – Babson College News »