Home
Article
BYJU's vs Vedantu vs Meritnation
BYJU's vs Vedantu vs Meritnation
Written By: Meghali
Feb 27, 2018


Facebook Share

Join Discussion
E-learning and m-learning have become the buzz words surrounding education in the past few years. As we move into a much more technology-oriented world, every sector is being transformed and rerouted in a way which was never possible before.
25 years ago, if a student wanted to learn about a topic, he'd have to buy, borrow or issue a book related to the topic. Furthermore, if the book didn't elucidate the concept clearly, the student would further have to wait to consult his faculty to clear all doubts.
The World Wide Web and the ubiquity of internet devices cut straight through the malaise.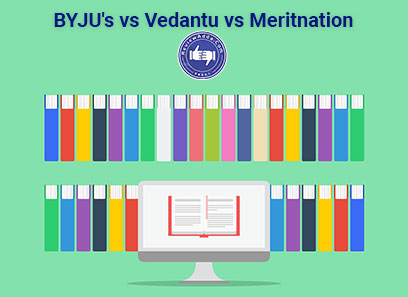 BYJU'S, Vedantu and Meritnation are amongst the largest digital learning platforms in India
A lecture of a MIT professor teaching the laws of motion is no longer exclusive to a select group of students at the campus. With the wonders of internet and technology, anyone in the world can watch the lecture on YouTube for free.
Taking cue from this trend, many companies in India have sprouted up in India and around the world to bring quality teaching resources to students. In this article, we will attempt to highlight some of the top e-learning forums in India and also how they fare when pitted against each other. Before delving into that discussion, let us first take some time to analyze why digital education and e-learning represent the future teaching model.
Digital education: The distance travelled and the road ahead
Though the internet is yet to reach its saturation point in India, many have felt digital learning has arrived late to the party. Considering the success Khan Academy and education video channels on YouTube, one would have expected start-ups such as BYJU's and Meritnation to have created a buzz much earlier.
'A major part has also been the slow building of the trust factor between the Indian audience and the internet' says Rajiv Singh, a consultant at an e-learning company. Ten years ago, nobody trusted the internet. It was fine for simple uses such as Facebook, YouTube or finding information. When it came to using services provided by the internet for education, especially paid education, nobody was ready'
Ten years down the road, Indians have begun to trust the internet. 'We are becoming increasingly dependent on technology. Nobody wants to buy movie tickets by standing on the counter anymore, nor does anyone want to send an application form through post or make a money deposit by physically going to the bank. It is all on the internet now. The time for education to be transformed by technology is ripe'
The impact e-learning could have on traditional models of teaching such as schools and colleges won't be as much as expected, according to Singh. 'Parents, especially in urban areas still trust traditional schools more for teaching. Even I won't depend on digital education alone for the education of my children. However, instead of travelling everyday for extra tuitions classes, I'd much rather have my son or daughter enrol for an online course and study at home'
According to a recently concluded study by KPMG, India's online education sector will become a $2bn industry by 2021. If the figure does bode to be true, the face of education could change forever.
The push from the government to thrust e-learning and digital education into the mainstream is a encouraging and understandable step. Since independence, both central and state governments have found it difficult to improve primary education on a grassroots level. With digital education, the problem of bringing the best education to the last student in the most remote village will be completely removed.
Many players have entered the market for e-learning. BYJU's, Vedantu and Meritnation are merely a few names in an industry which could go on to become the mainstream model of education dispersion in India.
BYJU's vs Vedantu vs Meritnation: The need for comparison
Whenever a new sector comes into play, experts and analysts dive into the brass tacks of the industry, trying to understand how the market works and who the major players are.
The need for comparison isn't an extrinsic force being threatened upon these companies. It is rather an intrinsic in this competitive world where one victor always emerges. Google consumed Yahoo and Bing, Facebook consumed MySpace and Orkut. So it is natural to ask who will consume whom in this battle for the rising digital education sector.
Besides looking at this from an analytic and statistical standpoint, there is also the need to understand the qualitative aspects of the products these companies are providing. Students who are looking at digital learning as an alternative need to know and understand the exact qualities and drawbacks of each company providing such courses.
This article will be focusing on the latter point of view i.e. analyzing each of these companies qualitatively.
BYJU's
Many have heard this name being sung around for the past few days. BYJU's has emerged as the leader of the digital education sector in India. Founded back in 2011 with the aim to assemble a team of able educators for the online platform, BYJU's has exploded into life following vigorous investment from a number of notable investment firms such as Sequoia Capital, Chan-Zuckerberg Initiative, Sofina, Verlinvest and many more.
Offering courses for students from classes 4-12 and providing additional training for competitive exams such as JEE , NEET, CAT, GMAT, GRE and UPSC exams . Many of these courses come with a dedicated tablet which has all the videos covering the necessary topics. In addition, students can also interact with a personal tutor online who is available to clear any doubts the students might have.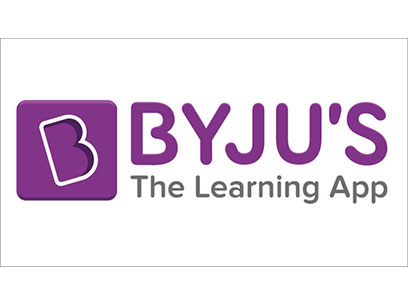 BYJU's is one of India's most popular digital learning platforms
The process of these courses ranges from 30-50k depending on the type of course. Competitive exam courses are generally more expensive compared to CBSE based courses. The course videos can be accessed through the BYJU's learning app available on mobile and tablets.
While A-list investors are bankrolling its stride and student clamour paving its way, BYJU's aims to become the supreme powerhouse of this industry within the next 3-5 years.
Vedantu
Vedantu is another major player in the e-learning sector. The USP of Vedantu is its unique model of having 1-on-1 live student teacher sessions. Unlike BYJU's which is essentially selling pre-recorded sessions, Vedantu has implemented the entire social structure involving a student and teacher onto their platform by simply putting it online.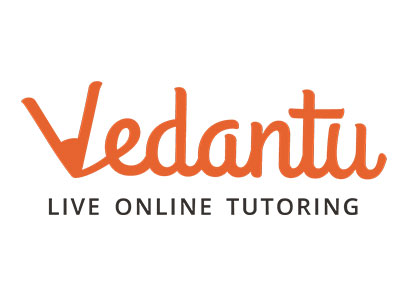 With live 1-on-1 classes central to its teaching model, Vedantu has emerged as an alternative to traditional models of education
There are various reasons why such a model can become a disruptive force for the traditional teaching setup. We asked a faculty at atop coaching institute about the model Vedantu has adopted. He wishes to remain unnamed. 'The implications for traditional teaching channels such as coaching centres and independent tuition classes could be drastic. 1-on-1 study sessions being provided on such a large scale signifies the growing trust of students and parents in their teaching model. With enough backing and good results, they could gazump the market currently held by coaching centres'
Vedantu offers courses from classes 6-12 for students from CBSE and ICSE. The live sessions organized are of three types:
Booking single lessons: This session is very flexible. Students can book an individual session from a topic of their choice at the time of their convenience. These sessions usually cost anywhere between 400-900 per hour depending on the subject and the teacher has chosen for the session
Booking monthly tuition: Same drill. The timings for the classes will have to be predetermined. The price range for this course lies between Rs. 200 to 400 per hour.
Booking exam focused course: Instead of a month, you'll be booking classes for the next 6-8 months are more depending on the exam. These courses are the cheapest and cost somewhere between Rs 80-120 per hour.
With more than 80k students having used their services, Vedantu is growing from strength to strength. It will no surprise if Vedantu does become one of digital education's most viable asset.
Meritnation
Meritnation is one of the older players in the digital education industry, starting way back in 2006 when the internet was just a young and vibrant child in India. It has since morphed into a one of India's biggest ed-tech conglomerates providing courses for students from classes 1-12 including prep courses for competitive exams such as JEE and NEET .
Considering its potential for growth, Meritnation is a major stakeholder in the next step e-learning will take to transform education dispersion in India. Meritnation has reached over a million students in nine countries making it India biggest education portal for students.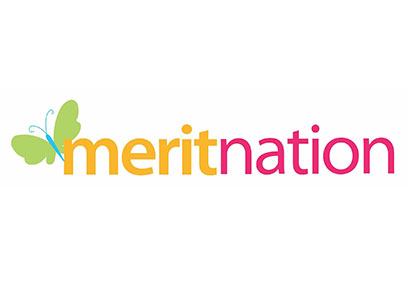 Meritnation is another major player in the e-learning market of India
Like Vedantu, Meritnation also offers live courses for students from classes 6-10 and specially planned JEE and NEET courses integrated with board exam studies.
Some of Meritnation course details have been tabled below:
| | |
| --- | --- |
| Course name | Cost |
| Board Exam + 2 year JEE/NEET Live with Tablet | Rs. 42,990/- |
| Board Exam + 2 year JEE/NEET Live | Rs. 39,990/- |
| Board Exam + Commerce studies live with Tablet | Rs. 24,990/- |
| Board Exam + PCMB Live with Tablet | Rs. 24,990/- |
askIITians
As the name suggests, AskIITians is an online education portal which is catered and targeted towards engineering aspirants. Founded by two IITians, askIITians was originally established to cater to the needs of students who couldn't afford to take expensive coaching classes in Kota, Delhi and major cities in Andhra Pradesh.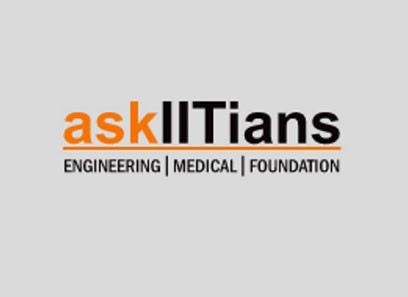 askIITians is one of the oldest names in the online education circuit, guiding engineering aspirants for years now
Understanding the near mythic popularity of IIT and engineering entrance exams amongst students, askIITians is very much a niche based online forum for JEE aspirants to interact and learn. They have also further added NEET preparation courses to widen their audience.
The platform was started to connect IIT aspirants with IITians themselves. The idea was to bridge the gap is supposed knowledge and the ground reality. Having morphed into an e-learning giant since, askIITians is synonymous with JEE aspirants to this very day, not just for online courses but also to gain valuable insight from experts about JEE preparation free of cost.
The institution, askIITians offers foundation courses for students from classes 6-10 and JEE Mains/Advanced and NEET preparation programs . The fee details of some of the courses offered have been tabled below.
| | |
| --- | --- |
| Program | Cost (Rs.) |
| Two Year Classroom Program for JEE (Main & Advanced)/NEET and Other Engineering Exams | 2,88,200/- |
| One Year Classroom Program for JEE (Main & Advanced)/NEET and Other Engineering Exams | 1,52,900/- |
| Crash Course for JEE (Main & Advanced | 46,000/- |
| One Year Classroom Foundation Program for Class 10 | 1,28,700/- |
Topper Learning
Founded back in 2007, Topper Learning is web portal offering various education solutions to K-12 students around India spanning various board and competitive exams. Backed by the Educomp which is a synonymous name in video-based learning and Network 18, one of the biggest television networks in India, Topper Learning aims to provide an alternate source of study to students who are otherwise dissatisfied with the present model of teaching.
Offering courses for competitive exams such as JEE and NEET as well, Topper Learning has successfully created a well-knit course structure which has found a lot of takers amongst JEE and NEET aspirants.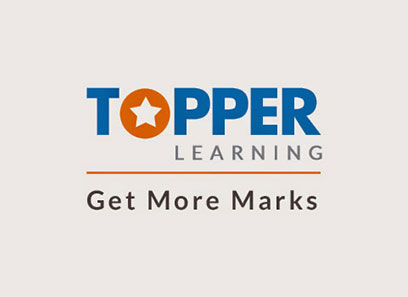 Backed by some big names, Topper Learning is a key constituent of the highly competitive online education industry
Besides competitive exam training, Topper Learning also offers live courses for students in classes IX and X who are preparing for their respective board exams. Some of the courses offered by Topper Learning have been tabulated below along with their respective fee details.
| | |
| --- | --- |
| Program | Cost (Rs.) |
| JEE Mains & Advanced Complete Course | 24,237/- |
| NEET Complete Course | 24,237/- |
| Crash Course for JEE (Main & Advanced)/NEET | 4,438/- |
| CBSE Topper Live Course for Classes IX and X | 12,999/- |
Unacademy
One of the biggest game-changing companies in the e-learning sector has been Unacademy . Providing courses for a number of competitive exams, most notably UPSC, there model has gained widespread popularity in a short period of time because the courses they are offering are free.
Well, not all courses.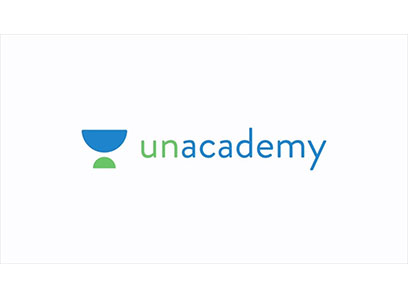 Unacademy has been one of the most path-breaking education start-ups in the past few years
There is a separate plan for paid courses which cost around 10k, which is still lower than what other online educators are charging. Rather than going out of their way to look for teachers, Unacademy have opened up their platform to allow anyone sitting at home to become a teacher.
Unacademy began as a YouTube channel under founder Gaurav Munjal in 2010. It was later launched as a separate website by Munjal along with famous educators on the platform such as Roman Saini, Hemish Singh and Sachin Gupta.
Having secured $17m in funding from top VC firms such as Sequoia Capital, SAIF Partners and Nexus Venture Partners, Unacademy is slated to have a big say in the digital learning revolution which will be the next transformational step in Indian education.
Gradeup
Gradeup launched 18 months back and in merely this relatively short period of time, they have managed to create a very stronghold over the digital learning sector of India.
With over 3.2 million in a span of 19 months, Gradeup has suddenly burst into the limelight to rival the likes of more seasoned players such as BYJU's, Vedantu and Meritnation. Besides offering courses for the usual JEE and NEET exams, Gradeup also offers special courses for other exams such as SSC, Bank PO, UPSC, MBA entrance , GATE, IES and teaching exams.
Gradeup usually offers courses through a mobile app through which students can access study material, clear their doubts through Q&A forums and repeatedly practice important problems for the upcoming exams.
The most popular product at the company is the test series offered for various competitive exams, especially bank POs and SSC exams . Moreover, they also offer many quizzes on these exams free of cost to provide students with an alternative mode of study free of cost.
Testbook
Like Gradeup, Testbook is an app designed for students as a revision tool rather than a complete study package offering. Furthermore, Testbook focuses primarily on postgraduate professional exams such as Bank PO & SO, SSC, Railways, Delhi Police, BSNL TTA, GATE , IES and ECIL.
Besides simply offering test series to students, Testbook also provides in depth analysis of the performance of the given student and the areas in which he needs to improve to succeed. Having provided their services to over 2.99m students in just over 4 years of being in business, Testbook has expended into many exams after started off their GATE mock series in Jan 2014.
A key part of their appeal has been to reach out to a niche audience who are targeting professional exams. Rather than trying to spend endless funds trying to tap the engineering and medical exam market, Testbook has made a smart choice to remain a key player in its own niche.
Offering a variety of free and paid test series for different exams, Testbook bank upon a tried and tested model of acquiring long term customers by delivering quality content.
Hitbullseye
Hitbullseye is another niche based education platform for MBA aspirants launched back in 2013. With an aim to present an alternative to the traditional coaching centre model of MBA exam preparation, Hitbullseye has achieved remarkable success in creating a bankable brand amongst MBA aspirants.
Besides MBA entrance exams, Hitbullseye also offers courses for other professional exams such as bank PO, CLAT , SAT, LLB, BBA and IPM.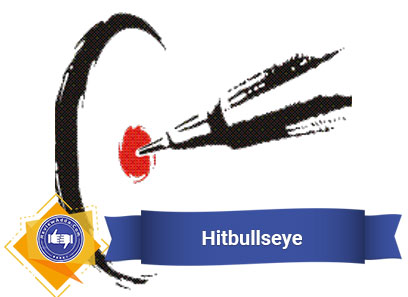 Hitbullseye has for long been a key player in the online ed-tech sphere specifically for MBA preparation
Some of the premier courses offered by Hitbullseye are listed below:
| | |
| --- | --- |
| Program | Cost (Rs.) |
| CAT Online Classroom program | 18,000/- |
| CAT Online Preparation | 3,999/- |
| CAT Online Test Series | 2,499/- |
| MH-CET Online Preparation | 1,999/- |
| MH-CET Online Test Series | 999/- |
TCYOnline
Started back in 2009 to provide online assessment to students, TCYOnline has been a major player in the digital learning sector for a long time. Having provided services to more than 3.74m students since its inception, TCYOnline commands a major foothold in the tight space currently held by a select few companies in the e-learning sector.
TCYOnline is most popular for its test series and assessment tools for students looking for alternative sources of exam preparation. Its most famous test courses include exams such as MBA entrance exams, Bank POs, MCA entrance, JEE, GRE and CBSE board exams .
TCYOnline also outsources some of its testing materials to coaching centres and schools opening another channel for B2B growth, something other e-learning companies haven't ventured into. Its open model to allow teachers from anywhere to post exams from an array of different segments has made the platform much more popular and versatile.
The Comparison
Coming down to the last bits, we move down to the final comparison between the giants of digital learning. Before delving into the analysis, it is necessary to clarify which factors will be incorporated for the comparison.
The factors are:
Affordability: The main reason students look for online alternatives in the first place is the exorbitant fees of conventional coaching centres. A major part of an e-learning company's appeal is its ability to be affordable to a large segment of students.
Quality in variety: Many websites tend to overdo the number of courses they offer which later tends to affect the quality of courses being offered. With a increase in variety of courses, there is also a need to improve the quality along with it.
Perception: Any venture in education has a lot to do with perception and brand appeal. This is why most engineering aspirants say they want to go the IITs. Every other college is a backup option. The IIMs follow a similar trend. It is very important for companies to have a favourable impression amongst students and parents.
Company

Affordability (out of 10)

Quality in variety (out of 10)

Perception (out of 10)

BYJU's

8.0

9.1

9.1

30-50k is a lot of money for a normal working class family, but for a two year full time course, it is worth it

With a select group of teachers at the helm, there is no qualms about the quality of teaching at BYJU's

Perception is solid as it is the most recognizable brand in the digital learning sector

Vedantu

8.6

8.9

9.0

Reasonably affordable if you're going for the long term target-based course with each class priced between Rs. 80-130/-

Focuses on K-12 students and their respective competitive exams only. A lot of quality, but not a lot of variety

Perception amongst parents and students is top notch

Meritnation

8.1

8.9

9.0

On the same level approximately as BYJU's in terms of pricing of premier courses

Like Vedantu, Meritnation focuses on K-12 students primarily

Perception amongst students is stellar

askIITians

7.4

8.7

8.8

Extremely high fees in comparison to other courses offered by the aforementioned companies

Focused mostly on engineering entrance exam, as is apparent by its name

Perception is very solid amongst engineering aspirants who often refer to the website for preparation tips irrespective if they have taken a course at the website or not.

Topper Learning

8.7

8.7

8.6

Very affordable compared to BYJU's, offering the same courses at almost half the price

Primary target audience remains K-12 students only

Relatively less popular compared to the like of Vedantu and BYJU's

Unacademy

9.9

8.6

9.1

Almost free!!

There is no issue with the diversity of courses, but a key problem is teaching quality as educators are not vetted as vigorously as some other platforms do

Very popular amongst competitive exam aspirants, especially amongst UPSC hopefuls

Gradeup

8.5

8.9

8.7

Is essentially a testing app with nominal fees and packages for quizzes and test series

Being a testing app, Gradeup offers a variety of courses cutting across major segments besides JEE and NEET

Fairly popular amongst aspirants

Testbook

8.5

8.6

8.9

Moderate pricing for revision tools and quizzes

A revision tool designed for professional competitive exams. Does not offer test series for K-12 students

Very popular amongst its niche group of SSC and IBPS aspirants

Hitbullseye

9.0

8.7

8.9

Very affordable in comparison to most other MBA coaching centres

Focus is mostly on MBA coaching

Very popular amongst MBA aspirants

TCYOnline

8.7

8.8

8.8

Affordable compared to other testing and assessment platforms on the list

Quality of test series and mock exams is very good

Fairly popular amongst Bank POs and MBA aspirants
College Reviews and Rankings
Private University Rankings In India
Top 10 Private Universities
Total Central University In India
Top Central University In India
Oldest University In India
List Of University
Top Private Universities In India
Best Private Universities In India
Total Universities In India

Jamboree vs The Princeton Review vs Kaplan
Vajiram and Ravi vs Raus IAS vs Chanakya
Recommended Articles
IIMs Distance Learning Program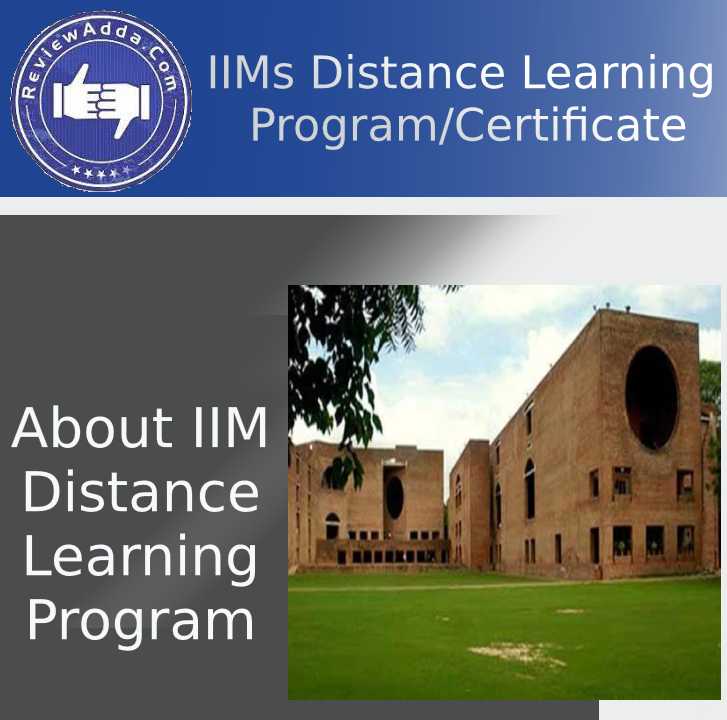 IIM Distance Learning Program is perfect for those who are working professionals and want to improve their management skills without quitting their fu…
read more …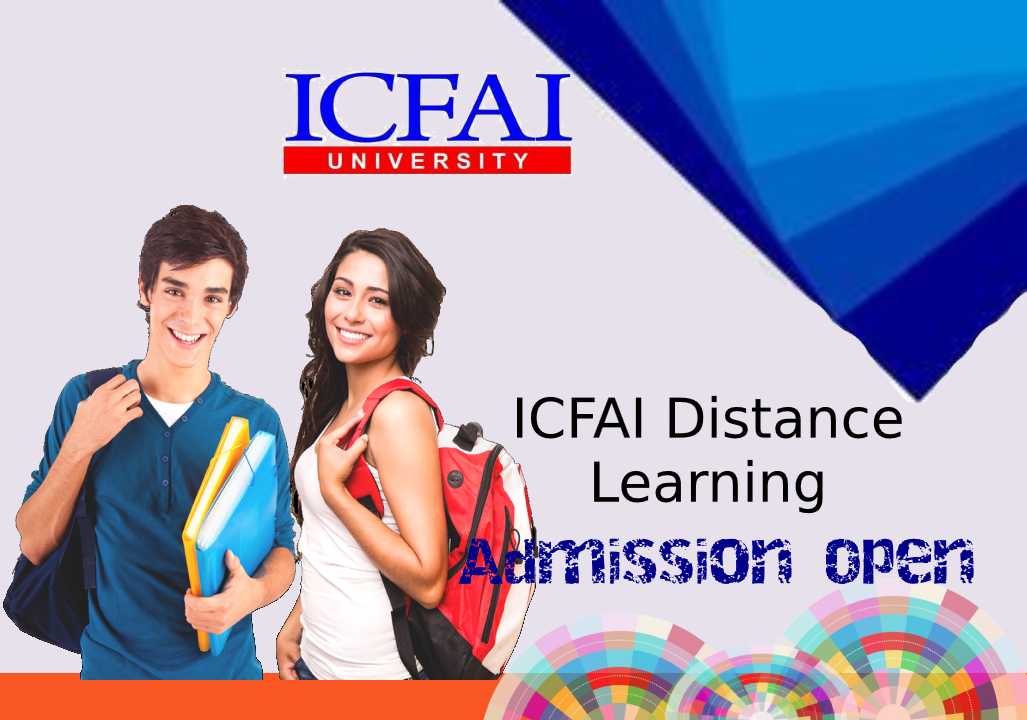 In the terms of quality education and advancement in education, the one name which ruled the nation is ICFAI University. ICFAI is one of the most reco…
read more …
IMT Ghaziabad Distance Learning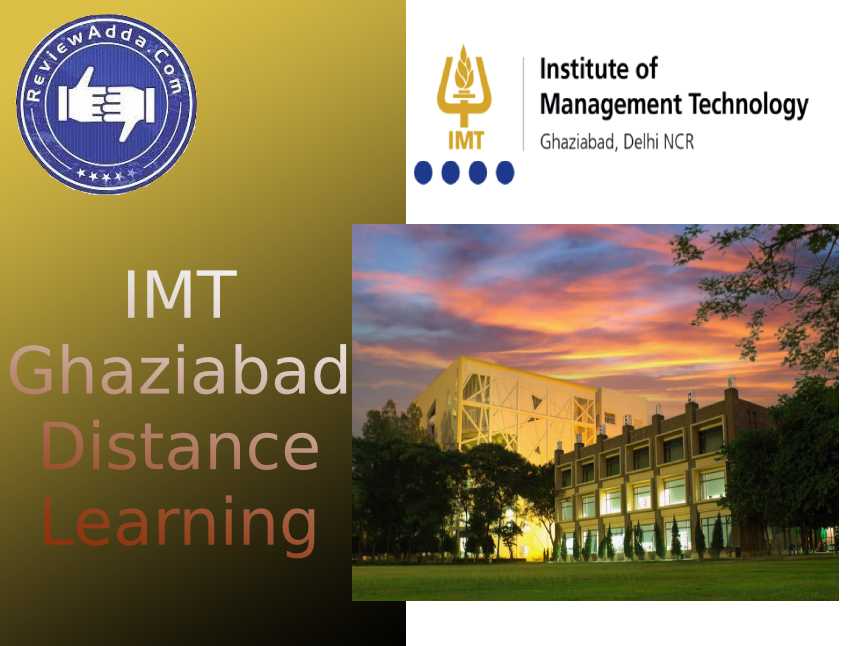 IMT Ghaziabad Distance Learning is for those who are students, working professionals, and housewives who cannot able to physically present to the plac…
read more …
IGNOU Distance MBA Distance Learning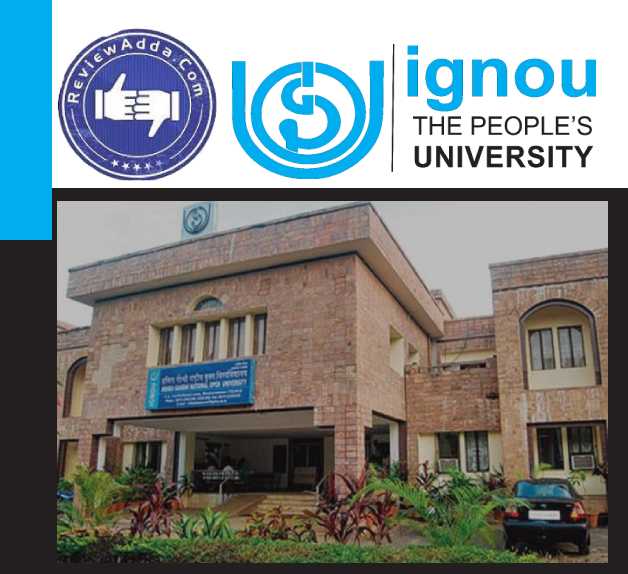 IGNOU stands for Indira Gandhi National Open University was established in 1985, the main focus of this prestigious university is to provide quality e…
read more …
Narsee Monjee Distance Learning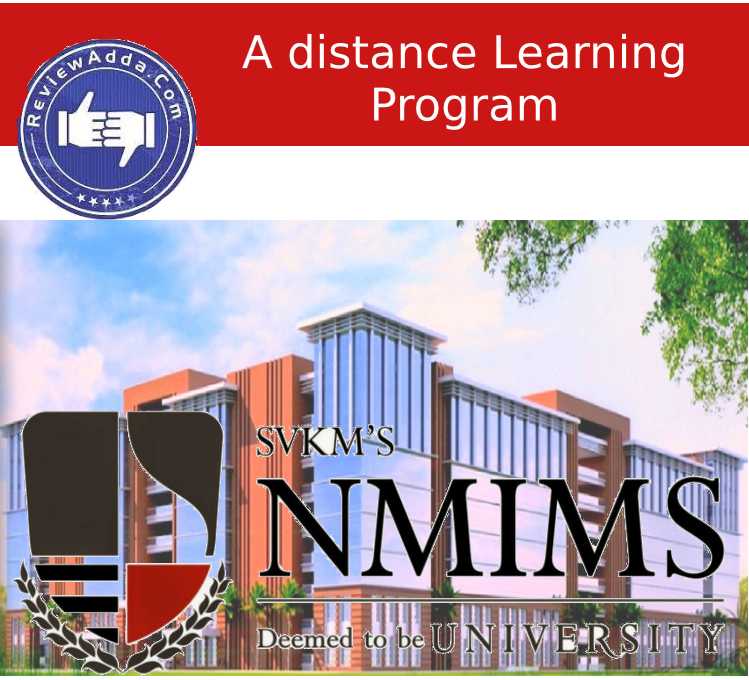 If you're from a small town or city, then you have a selected option for higher education. Similarly, if you're doing a full-time job then you don…
read more …
Student Discussion
Jayalaxmi Patra

2016-08-22 08:02:51

Excellent placement activities with a focus to place every single candidate into an organisation which is suitable for his skill set and capabilities. Being a very good engineering college and a placement officer with more than 15 years experience, getting internships or jobs will be very easy.

Reply
Article
Help you to choose
ENGINEERING

46

FASHION AND OTHERS DESIGN

2

LAW

1

MANAGEMENT

46

MEDICAL

7

OTHERS

91

JOURNALISM AND MASS COMM

2
IIMs Distance Learning Program
ICFAI Distance Learning
IMT Ghaziabad Distance Learning
IGNOU Distance MBA Distance Learning
Narsee Monjee Distance Learning
LPU Distance Learning
Executive MBA Admission Process from IIMs
IMT Ghaziabad vs Symbiosis vs IGNOU vs ICFAI
Top 10 Distance MBA Colleges in India
How to prepare for MCI FMGE Exam
Related Article
Top 100 Best Schools in India

How to prepare for UPSC IAS exam

Study Abroad Admission Process

Role of Admission Counsellor

Manipal vs JNU VS NIMS vs JECRC

JIS vs Brainware vs Techno India

CT vs GNA vs Rayat Bahra University

FLAME University vs Sandip University vs MIT University
Get free help with Admissions & Counselling
Subscribe to Our News Letter
College Notification
Exam Notification
News Update
TOP
Placement in all streams

1850
Scholarships Given

27908
Colleges and Universities
Login
Please Log in using one of the methods below.
Don't have an account? Sign up now!
Alert
A Review cannot be left blank, please give review.
Alert
A Rating cannot be left blank, please give rating.
Alert
A Review & Rating cannot be left blank.
Toppersnotes
Navigation
Top 5 FREE Apps For IIT JEE Preparation
admin JEE Advanced , JEE Mains , Preparation Tips Leave a Comment
Top 5 FREE apps for IIT JEE preparation
JEE MAIN PREP
By MIngleBox.com
JEE Main Preparation app is a free app which contains complete JEE Mains syllabus and contains detailed lessons created by toppers. It also has structured question sets & option for mock test.
IIT JEE / AIPMT– Be a Toppr
By Toppr Education
Toppr is an online practice and test series application that helps student to prepare for competitive exams. It focuses mainly on IIT JEE and AIPMT. It gives real time feedback to the students about their question solving practice. Toppr claims to have over 250k questions in Physics, Chemistry, Mathematics & Biology combined.

BYJU'S – The Learning App
By Byju's Classes
Byju is a competitive exam preparation app that contains video lessons by expert teachers. It covers almost all competitive exams including IIT JEE, AIPMT and CAT. IT also follows predictive learning modules. IT claims to have got 4 ranks in TOP 100 of IIT in past. The app is free of cost.
Khan Academy
By Khan Academy
This app is not specific for exam of IIT JEE. But khan academy is one of the best free online video platform for focussed learning. You can find complete theory lectures in details for all the topics covered in IIT JEE syllabus on website as well as on app.
Prep-Lane – IIT JEE, NEET/AIPMT
By Plancess Edu solutions Pvt. Ltd.
Prep-lane is app based on learning through solving. It focussed on IIT JEE Mains, Advanced and AIPMT. Prep-plane analyzes your performance and progress and gives you suggestions. Preplane claims to have over 60000 questions in Physics, Chemistry, Biology and Mathematics combined. It helps you understand your mistakes and also provide the correct solutions.
Some of these apps helps you in your problem solving and some other apps provides you with detailed video lectures and mentorship. It is getting easy to prepare for IIT JEE exam from home. It can be said that in the upcoming time we will start getting students getting selected in IIT JEE with good ranks with the help of these applications and all the content and mentorship available online.
Leave a Reply Cancel reply
Exam Category
CBSE 12th
IAS
IES/GATE

GATE CS/IT
IES General Studies
IES/GATE Civil
IES/GATE Electrical
IES/GATE ETE
IES/GATE Mechanical

IIT JEE
NEET/AIIMS
SSC CGL
Uncategorized
Blog Categories
Coaching (2)
Colleges & Universities (7)
IIT (5)
IITIAN (2)
JEE Advanced (14)
JEE Mains (14)
Learning (4)
Preparation Tips (13)
Solution (6)
Uncategorized (4)
BYJU's Online Crash Course for NEET 2018 Exam
BYJU's Crash Course for NEET-2018 Extrance Exam
NEET-UG Exam is going to be conducted in May 2018 and the result of this exams will be declared in last week of May'18 or first week of June'18.
Find BYJU's Online Crash Course to prepare for CBSE-NEET Entrance Exam.
NEET-UG Test Series: Eligibility
For Class 12th Appearing and Passed Students.
NEET-UG Test Series: Course-FEE
For FEE details for Online NEET 2018 Crash Course is vary from Rs.33,000 to Rs.40,000.
BYJU'S NEET Crash Course: Start & End Date
To know start and end dates of NEET Online Crash Course 2018, please call at +91 924 133 3666.
BYJU'S Online NEET-UG Crash Course: Admission Process
Direct Admission for Class 12th Passed & 12th Result Awaiting Students.
BYJU'S NEET-2 Crash Course: Available Payment Options
To know about payment options, please call at +91 924 133 3666.
BYJU'S NEET-UG Online Crash Course 2018: How to Apply Online
1. Log on to http://byjus.com and go to Online Crash Course page.
2. Now you can purchase this course via. online payment.
BYJU'S Online Crash Course for NEET 2018: Silent Features
* This course will contain the videos of all the topics of Physics, Chemistry and Biology for class 11th-12th.
* Videos are entirely built on the guidelines of CBSE, they cover the topics essential for NEET-UG.
* This course will be available in the offline mode in the form of SD card (an option of Tab is also available) so that students can watch the videos anywhere anytime without any difficulties.
* Get adaptive learning tool for quick revision.
| Crash Courses for NEET-UG 2018 | Test-Series for NEET-UG 2018 |
| --- | --- |
| | |
| Classroom: NEET-2018 Crash Course by Aakash | Classroom: NEET-2016 Test Series by Aakash |
| Classroom: NEET-2018 Crash Course by Allen Kota | DLP: Test Series for NEET-2018 by Career Point |
| Online: BYJU'S NEET 2018 – Crash Course | Online-Live: NEET-2018 Online Crash Course |
| Live: NEET-2018 Live Crash Course by Aakash | Live: NEET Live Test & Discussion by Aakash |
Disclaimer: Please go to BYJU'S official website http://byjus.com/ to find out exact crash course related details. ExamCell.net is not responsible for the accuracy of above given information. We try our best to provide all kind of helpful information to Medical, Engineering as well as Junior Classes aspirants.

Short-Term Courses for Class 12th and 12th-Passed
Aakash Short-Term Course Medical-NEET 2018
FIITJEE Short-Term Course JEE-Advanced 2018
Bansal Short-Term Course JEE-Main-Adv. 2018
Aakash Short-Term Course JEE-Main-Adv. 2018
Go-Back (Short-Term Courses)
Test-Series Course for Medical and Engineering Ent. Exams
Aakash Test-Series Course for Medical-NEET 2018
Aakash Test-Series Course for AIIMS-MBBS 2018
Aakash Test-Series Course for JIPMER-MBBS 2018
Allen Online Test-Series for Medical-NEET 2018
Allen Online Test-Series Course AIIMS 2018 Exam
Aakash Test-Series JEE-Main 2018 & Other Exams
Aakash Test-Series JEE Main-Advanced 2018 Exam
Allen Online Test-Series for JEE-Main 2018 Exam
Allen Online Test-Series JEE Main-Advanced 2018
Crash-Course for Medical and Engineering Ent. Exams
Aakash Crash-Course for Medical-NEET
Allen Online Test-Series for AIIMS-MBBS
Resonance Crash-Course for Medical-NEET
Career Point Crash-Course for Medical-NEET
Allen Crash-Course for JEE Main-Advanced
Aakash Crash-Course for IIT-JEE Main-Advanced
FIITJEE Crash-Course for IIT-JEE Advanced
Bansal Crash-Course for JEE Main-Adv.
Resonance Crash-Course for IIT-JEE Engineering
Career Point Crash-Course for Engineering
Popular and Useful Links @ ExamCell
NEET Exam (Syllabus-Schedule)
AIIMS Ent. Exam (Syllabus-Schedule)
JIPMER Exam (Syllabus-Schedule)
AFMC Exam (Syllabus-Schedule)
Manipal (Medical) (Syllabus-Schedule)
JEE (Main) Exam (Syllabus-Schedule)
JEE (Advanced) Exam (Syllabus-Schedule)
VITEEE Exam (Syllabus-Schedule)
IPU-CET Exam (Syllabus-Schedule)
WBJEEM Exam (Syllabus-Schedule)
NEET Result and Rankers
JEE (Main) Result and Rankers
JEE (Advanced) Result and Rankers
AIIMS Result and Rankers
WBJEEM Result and Rankers
Aakash Scholarship Exam & Results
FIITJEE Scholarship Exam & Results
ALLEN Scholarship Exam & Results
Resonance Scholarship Exam
Career Point Scholarship Exam
© 2018-19 www.ExamCell.net. All Rights Reserved. | Privacy Policy | India's Exams and Results Portal | Dedicated to Young Generation